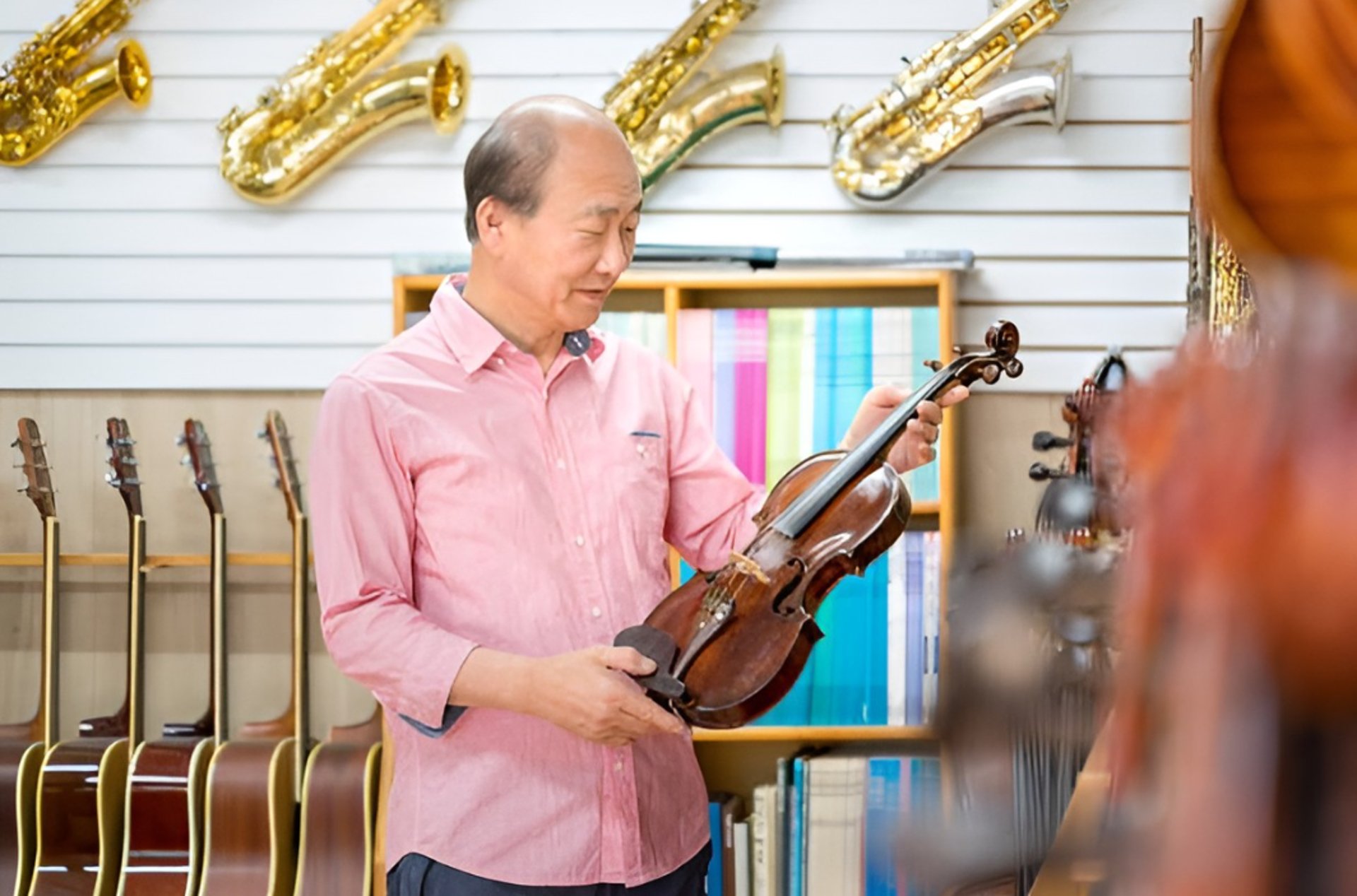 Equipment Recommendations
Your student's starter instrument is designed with the new musician in mind, as it is crafted to be durable in the hands of a beginner. Even if your child only wants to play in the school band, they will likely outgrow that instrument. As your student progresses on their musical journey, they will struggle to master more difficult techniques, and could become dissatisfied. A day will come when they will benefit from an instrument that supports their growing ability. The difference between a beginner instrument and a step up instrument are not usually obvious visually. Here's what you will notice with a step up instrument:

1. Craftsmanship and quality materials used in construction.
2. Improved instrument response and richness of sound leads to improved musicianship and musical enjoyment for your student.
The skilled craftsmanship and higher quality material of a 'Step Up' instrument, combined with the skill level of your musician, gives your student the best chance at success.
Check out this extensive list of brands we recommend and the ones we don't.
Please reach out to and visit our trusted instrument supply partners in the area!
Popplers Music
1119 W 41st St, Sioux Falls, SD, 57105
Mon – Fri: 9 AM-6 PM / Sat: 9 AM-4:30 PM
605-336-6332 / 800-568-2508
Schmitt Music
1209 W 41st St, Sioux Falls, SD, 57105
Mon – Thu: 10 AM-7 PM / Fri & Sat: 10 AM-5 PM
Sun: CLOSED
605-339-6030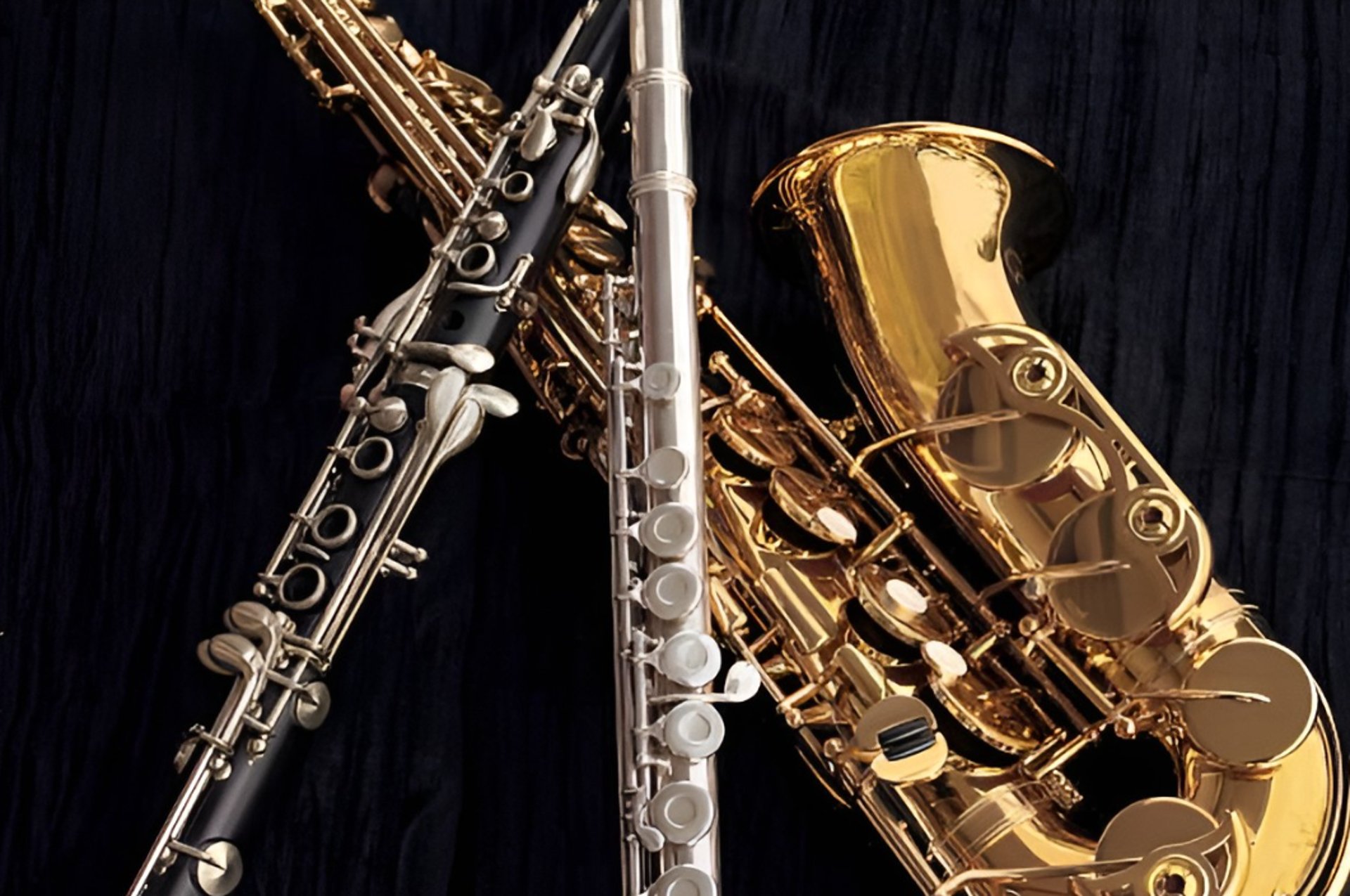 Reeds have a significant impact on how woodwind instruments sound. Picking the right reed can drastically improve sound, will respond more consistently and last longer that other reeds. Your local music store sells these brands and usually has them in stock!

Recommended: Blue Box Vandoren
Vandoren V12
Legere - Synthetic reeds - for Marching and Pep Band only!
Strength of Reed:
6th to 8th Grade - 2 1/2
9th to 10th Grade - 3
11th to 12th Grade - 3 1/2 (can vary)

Similarly, the ligature (the part that holds the reed on the mouthpiece) can significantly affect sound.

Recommended: Rovner Good
BG Best

Reed Care

Reeds are greatly affected by temperature and humidity. This is why a reed may play very well one day, and then hardly at all. Storing reeds in a consistent humidity level will ensure more consistent response and will also extend the life of the reed.

Vandoren Hygro Reed Case

​When played, instruments commonly generate some moisture. This is a combination of saliva (only a little!) and mostly condensation due to the air flowing through the instrument. Instrument Swabs can help draw the moisture out of the instrument at the end of a practice or performance increasing the life of the pads.

Microfiber Swab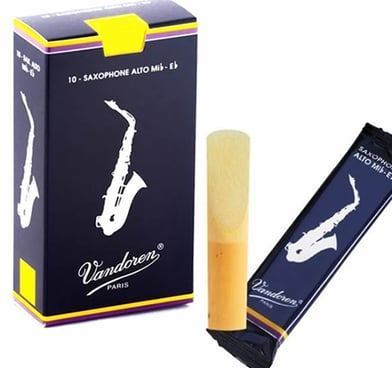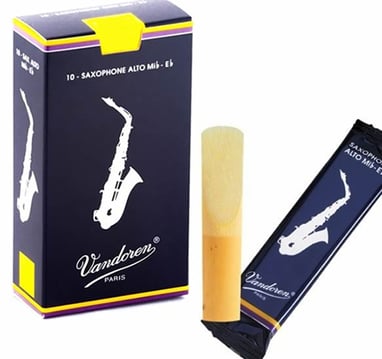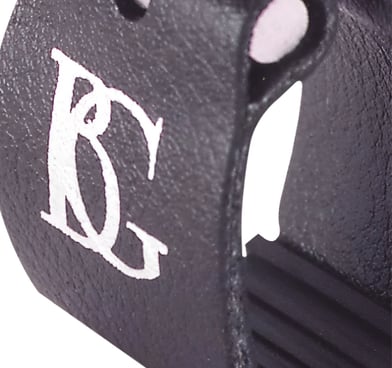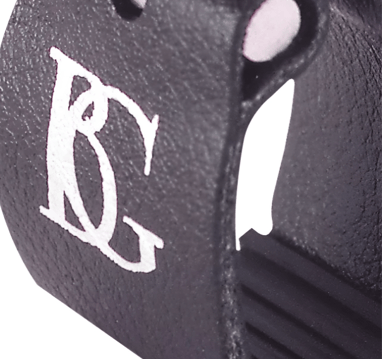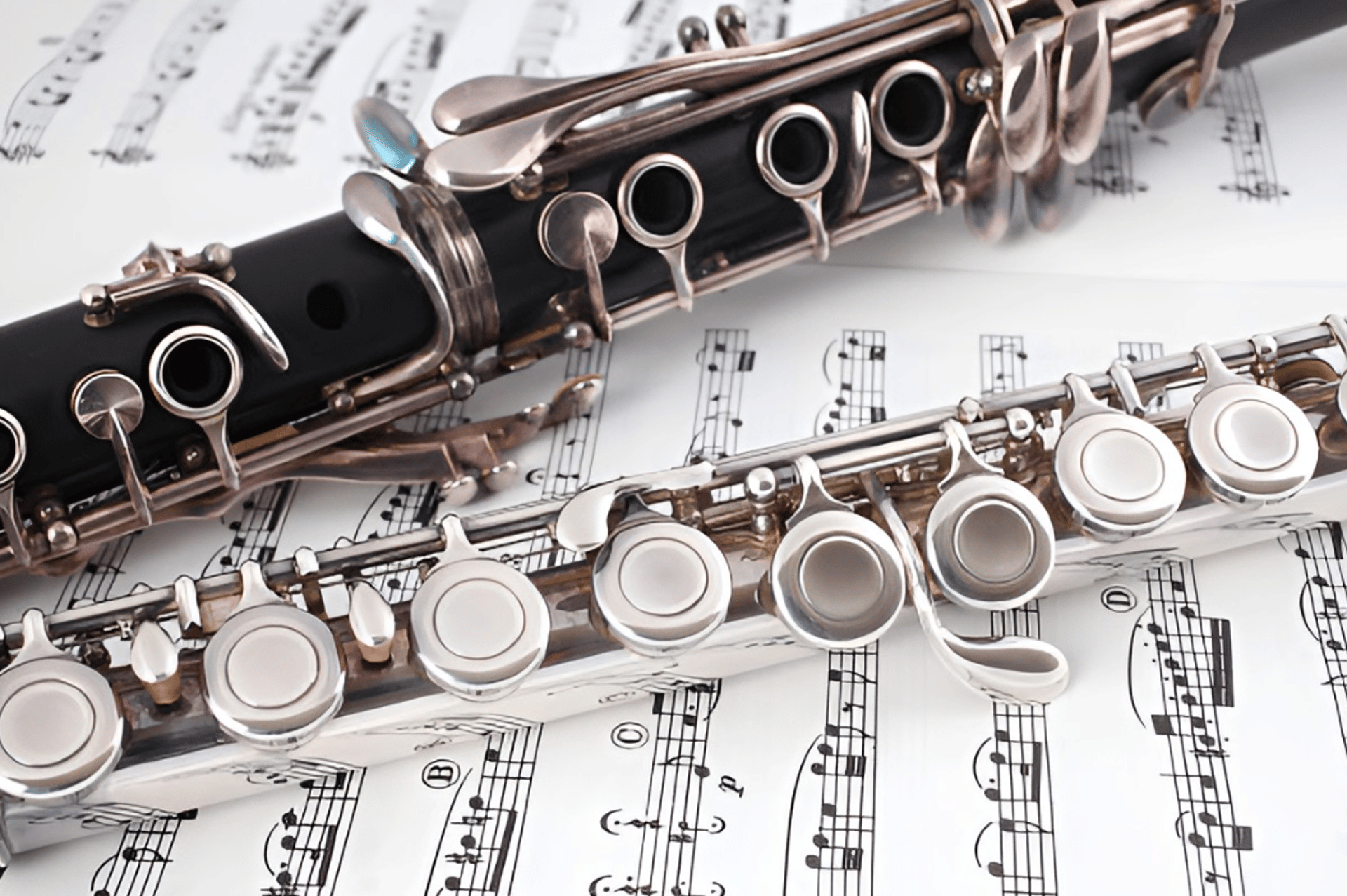 Among the differences between beginner and step-up flutes, the biggest is the metal they're made of. Beginner flutes are usually made of nickel silver, a hard and inexpensive metal; it has a bright (some might say harsh) tone, but beginners are more focused on finding the correct note than on the quality of the tone they produce.

Step-up flutes (intermediate, performer, and top-line) are made of increasing amounts of solid silver. Solid silver vibrates more freely, creating a fuller, more pleasing tone with more harmonics.
Yamaha 381
Yamaha 481
Emerson 8 (better) or 88 (best)
Gemeinhardt 3S or 3SB

Eastman models
Amadeus models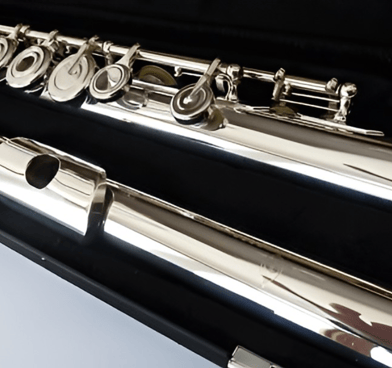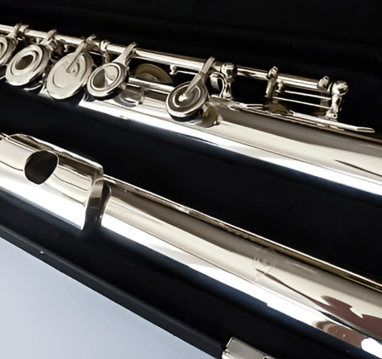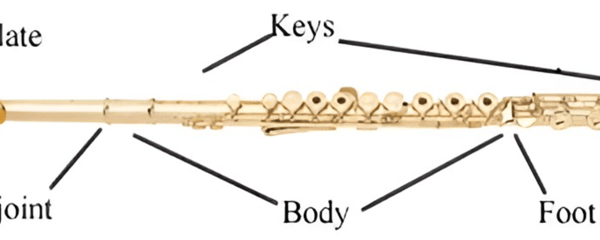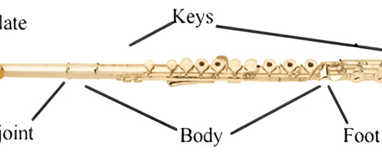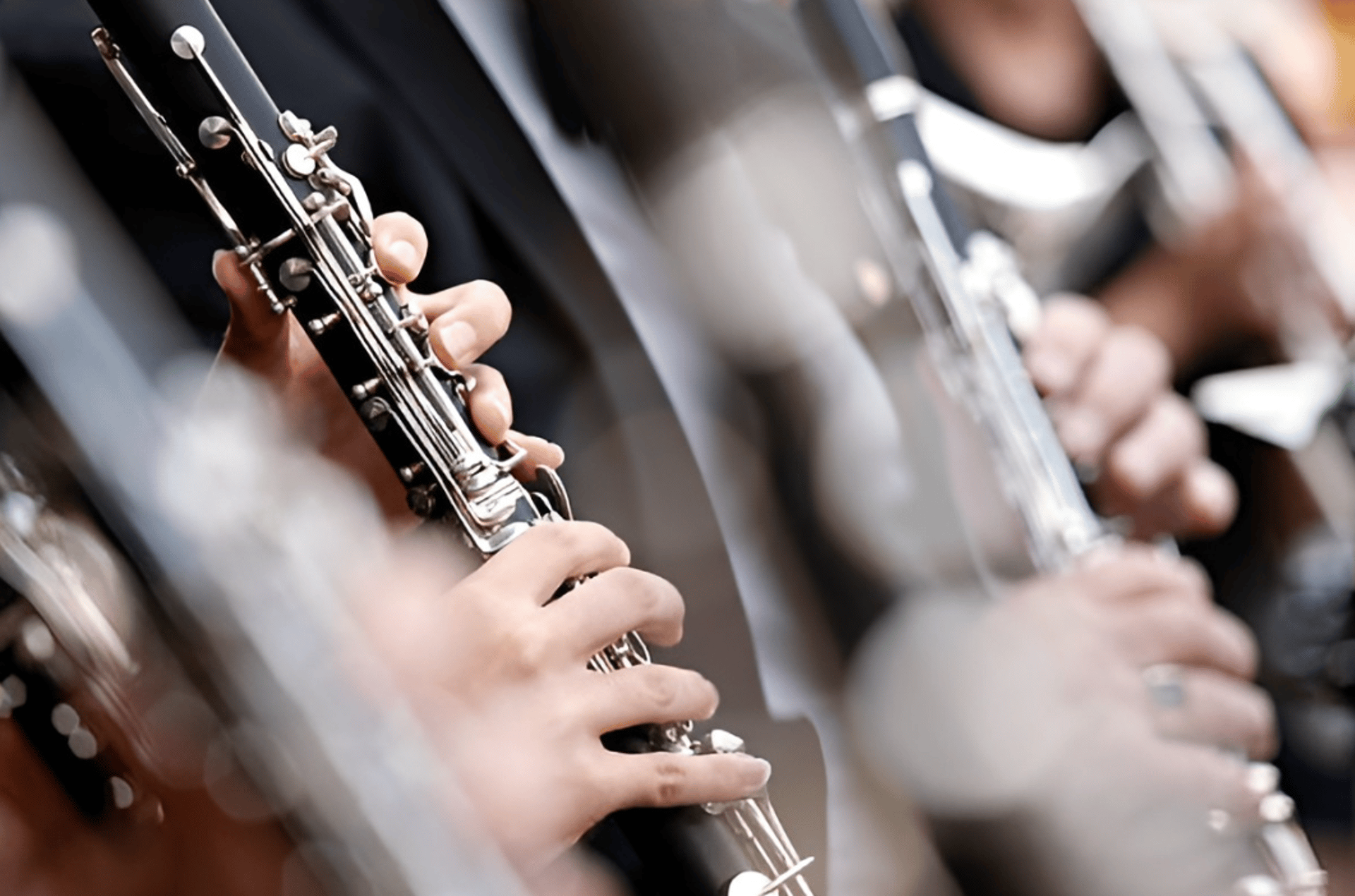 Beginner clarinets are almost always made of high-grade plastic. Plastic is appropriate for beginners because it's durable and quality of the tone is not as important at this stage as learning to play the correct note. In addition, beginner clarinets are small bore, requiring less effort to play but producing a thinner tone.

Intermediate, performer, and top-line clarinets provide a darker, fuller sound because they are made of wood; their larger bore creates a bigger sound. The difference in tone between a plastic clarinet and a wood clarinet is considerable and generally quite noticeable.
Buffet models E-11 (better) or R-13 (best)
Backun
Yamaha YCL-52, YCL-550 (better) or YCL-64 (best)
LeBlanc Sonata model (better) or Concerto (best)

Recommended Mouthpieces:

Vandoren M13 Lyre
Selmer B45
Vandoren 5RV Lyre
Hite Premiere

See notes about reeds and ligatures.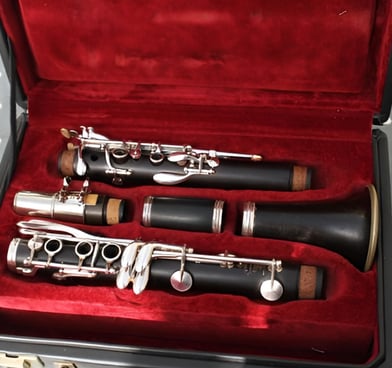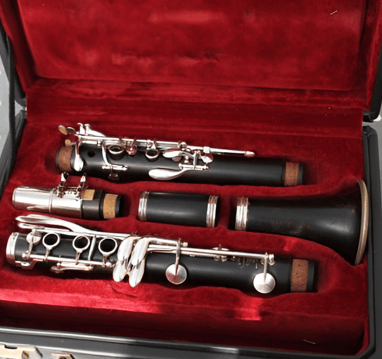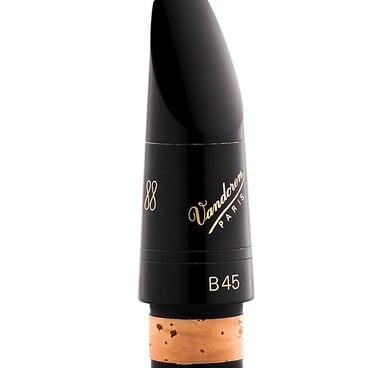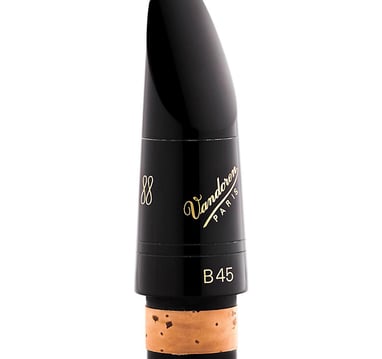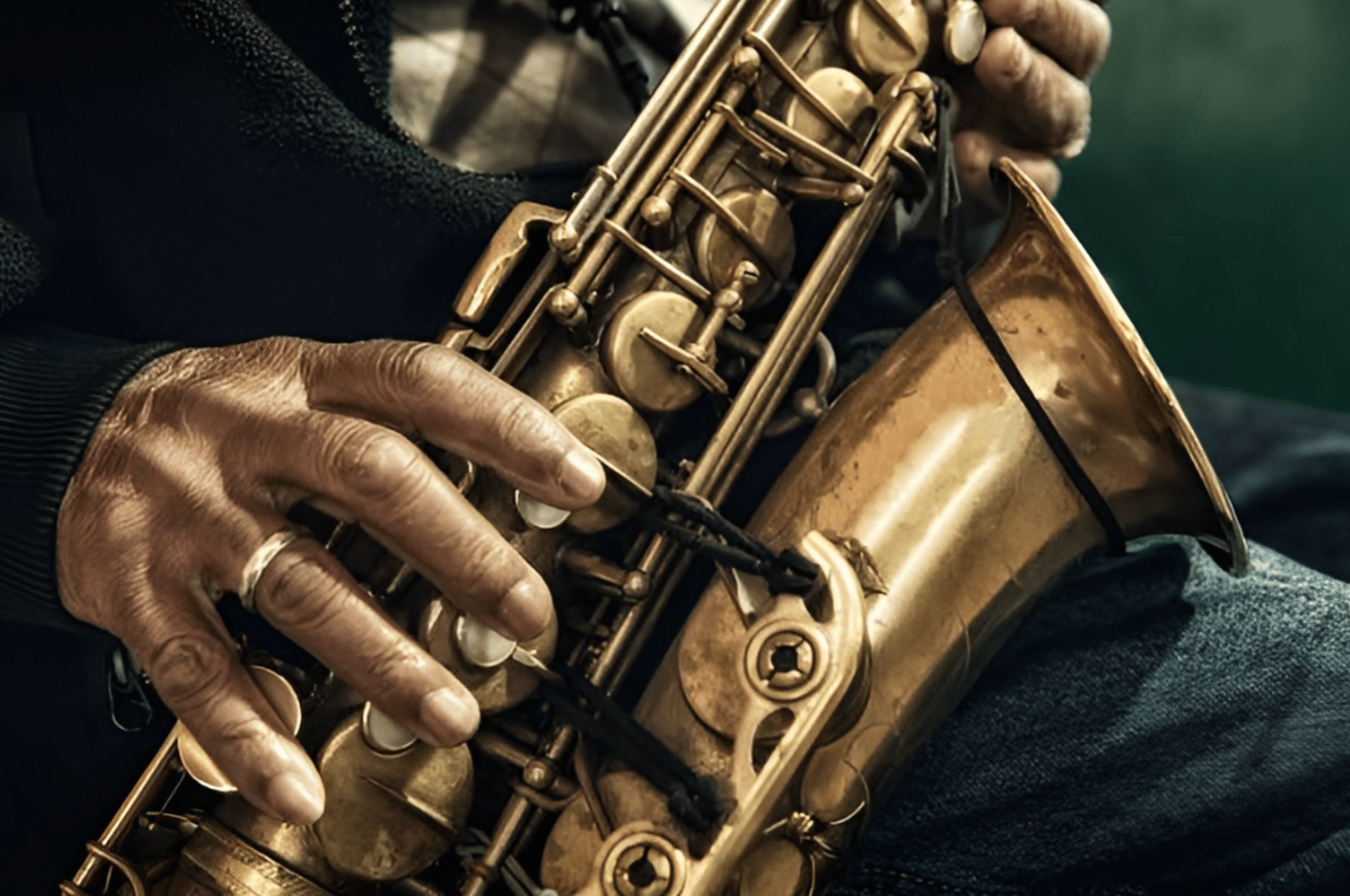 The differences between student, intermediate and professional saxophones include key mechanisms that make the instrument easier to play and extends its range (high F# and G for alto saxes, low A for baritones). Better materials, such as annealed brass, and ribbed construction gives the mechanisms more stability and allows the instrument to retain fine adjustments better. Blued steel springs also make the keys respond more quickly without requiring the saxophonist to apply more pressure. An adjustable thumb rest allows the player to find the most comfortable position to hold the sax, and more attention to key adjustment and tone hole covering in final assembly helps give it a quick and true response.
Yamaha YAS-52 (good), YAS-62 (better), or YAS-875 EX (best)
Yanagisawa 901 or 991 series
Selmer Paris Series II or III

Recommended Mouthpiece:

Vandoren Optimum (AL3)
Selmer C*

Neck Strap
Don't underestimate the importance of a good neck strap to keep your instrument steady while performing.

Neotech Tux Strap

See notes about about reeds and ligatures.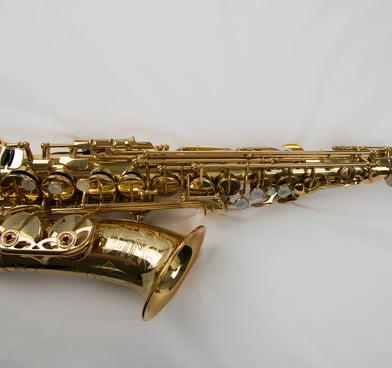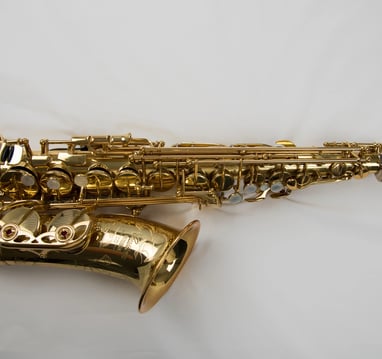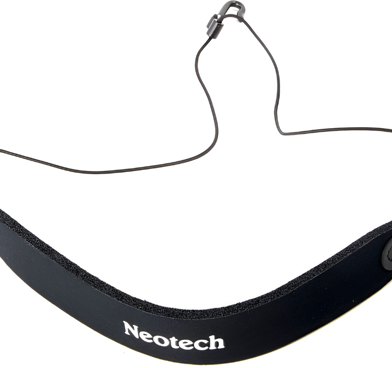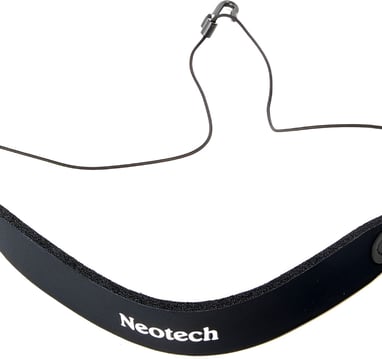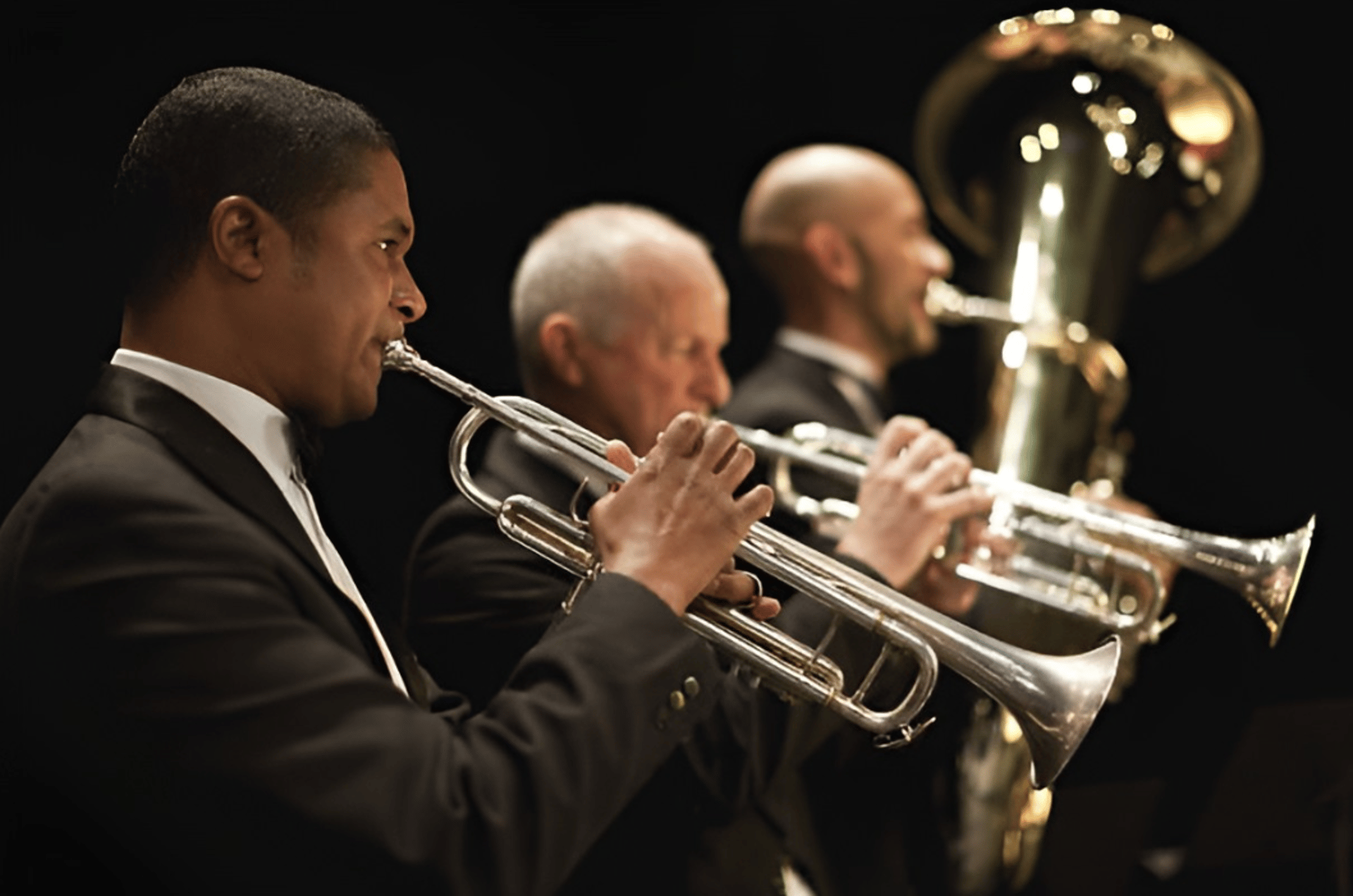 Similar to woodwinds, brass mouthpieces can have a significant impact on tone and response. Below are some general guidelines regarding mouthpiece shape.

Mouthpiece Rim

- Wide: increases endurance.
- Narrow: improves flexibility.
- Round: improves comfort.
- Sharp: increases precision of attack.
Mouthpiece Cup

- Large: increases volume, control.
- Small: relieves fatigue, weakness.
- Deep: darkens tone, especially in low register.
- Shallow: brightens tone, improves response, especially in high register.
Mouthpiece Throat

- Large: increases blowing freedom, volume, tone; sharpens high register (largest sizes also sharpen low register).
- Small: increases resistance, endurance, brilliance; flattens high register.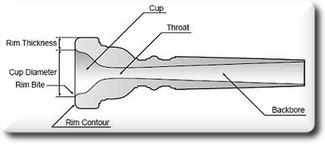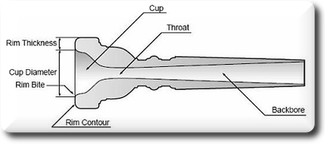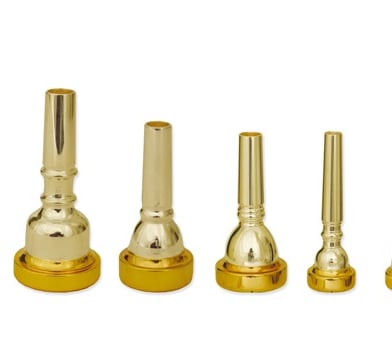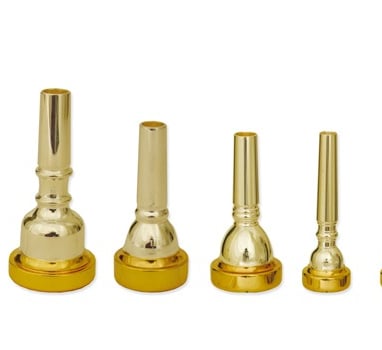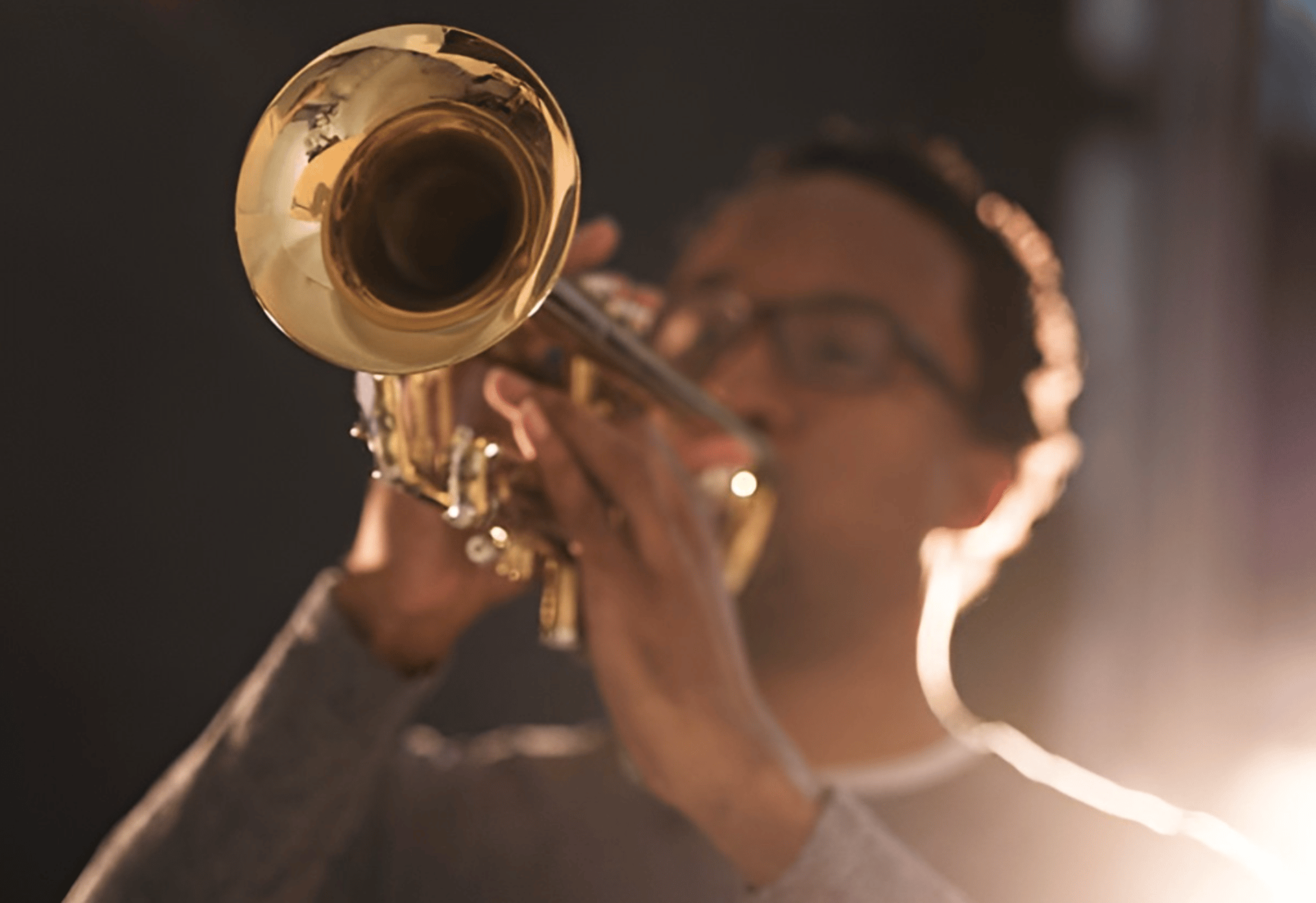 Beginner trumpets have small bores (inside size of the tubing), making them easier to play but sacrificing some potential tone. They're typically finished with clear lacquer, allowing the the brass to show through, and include the most basic features. They are designed for early use.

Intermediate trumpets are typically slightly larger in bore, allowing bigger, fuller sound production. They are usually finished in silver for a slightly darker tone and more attractive appearance. Valves and slides are typically fitted to closer tolerances, minimizing leakage of air that causes a player to work harder. Mouthpieces tend to be slightly larger and more open, and features like slide rings and triggers allow intonation adjustments.

Bach TR200 (better) Stradivarius 180 (best)
Conn Vintage 1
Yamaha 4335 (better), 6335, 8335 or 8345 Xeno (either best)
Getzen

Recommended Mouthpieces:
Beginner Bach 7C
Intermediate Bach 5C
High School or above Bach 3C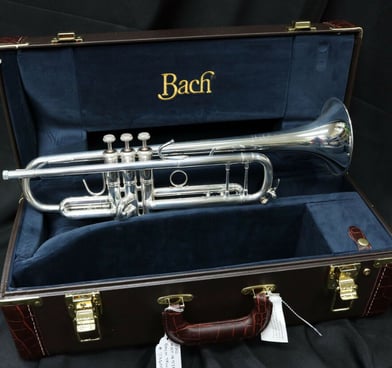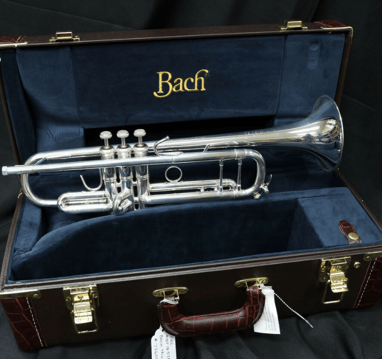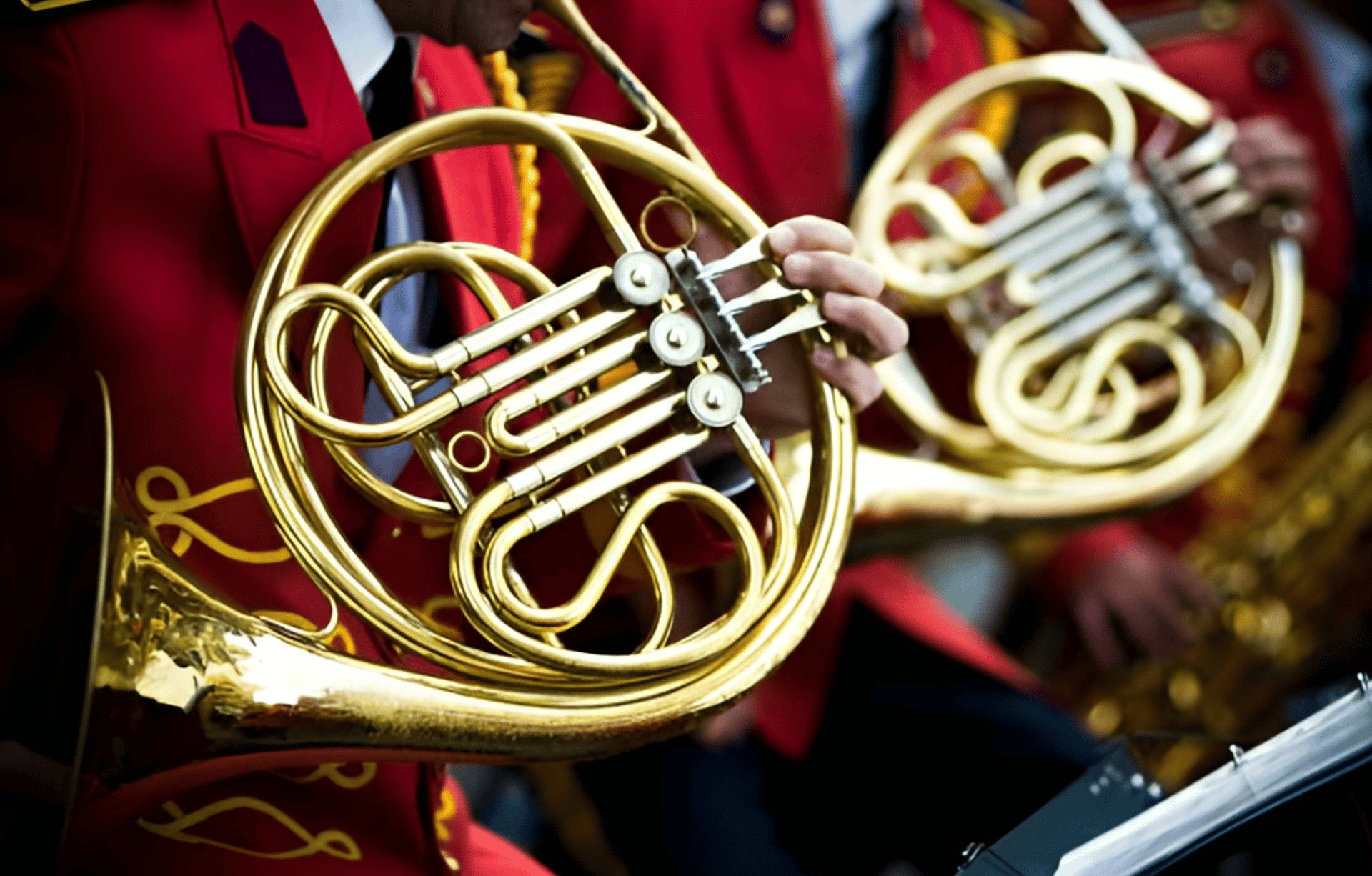 Quality step-up french horns will be double horns, sometimes silver plated.

Holton Farkus Model
Yamaha 567 (better), 667 or 668 (both best)

Recommended Mouthpieces:
Holton Farkus
Medium Deep Cup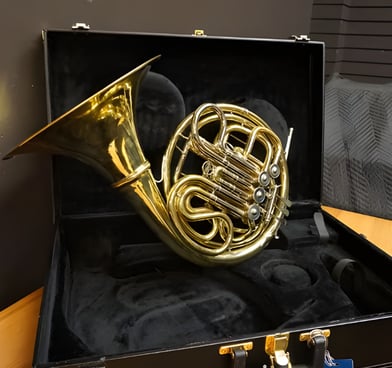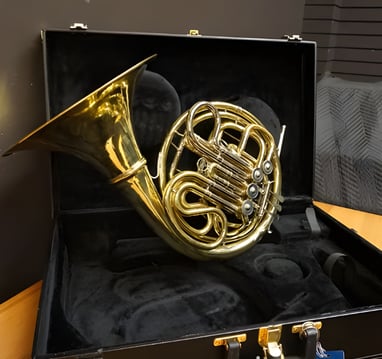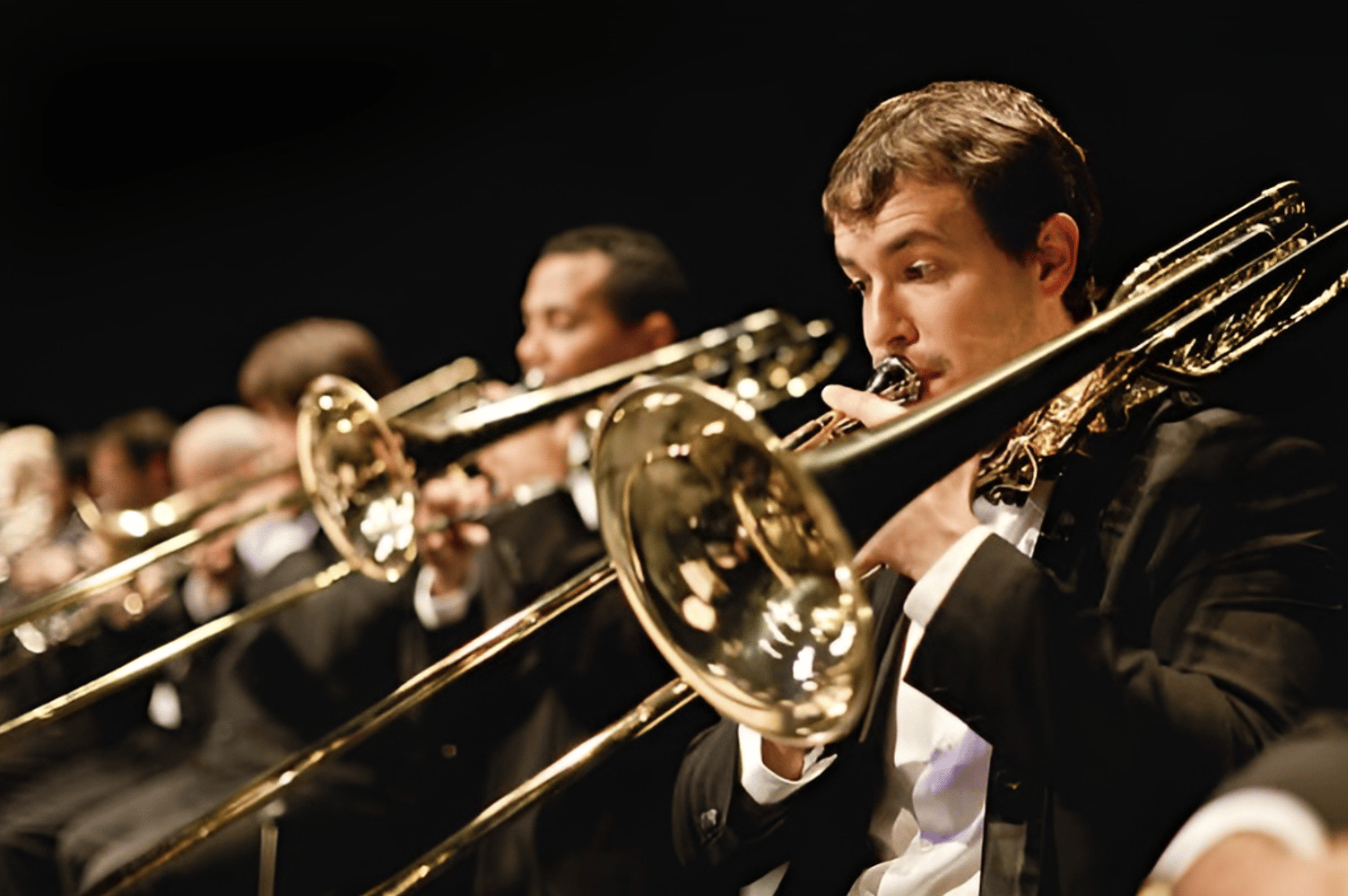 Quality step-up trombones should have an "F" attachment and will have a wider bore (the inner width of the slide). Beginner instruments have a narrow bore to facilitate ease of play, however, this can create a thin sound that can get in the way of a more advanced performer. An "F" attachment directs air through additional tubing allowing for alternative ways of reaching difficult slide positions.

Good Bach TB200 Series F Attachment Trombone
Yamaha YSL-448G Intermediate Trombone

Better
Yamaha YSL-882O Xeno Series F Attachment
Bach Stradivarius 42
Conn 88H

Recommended Mouthpieces:
6 1/2 AL
5 G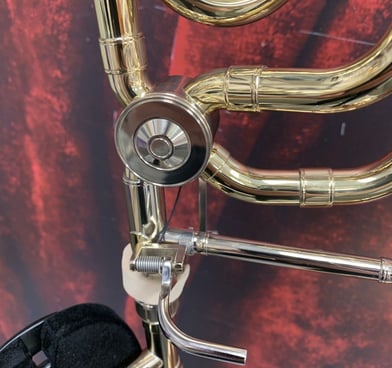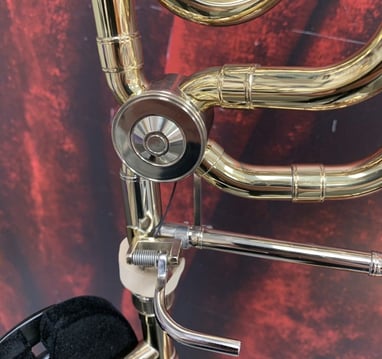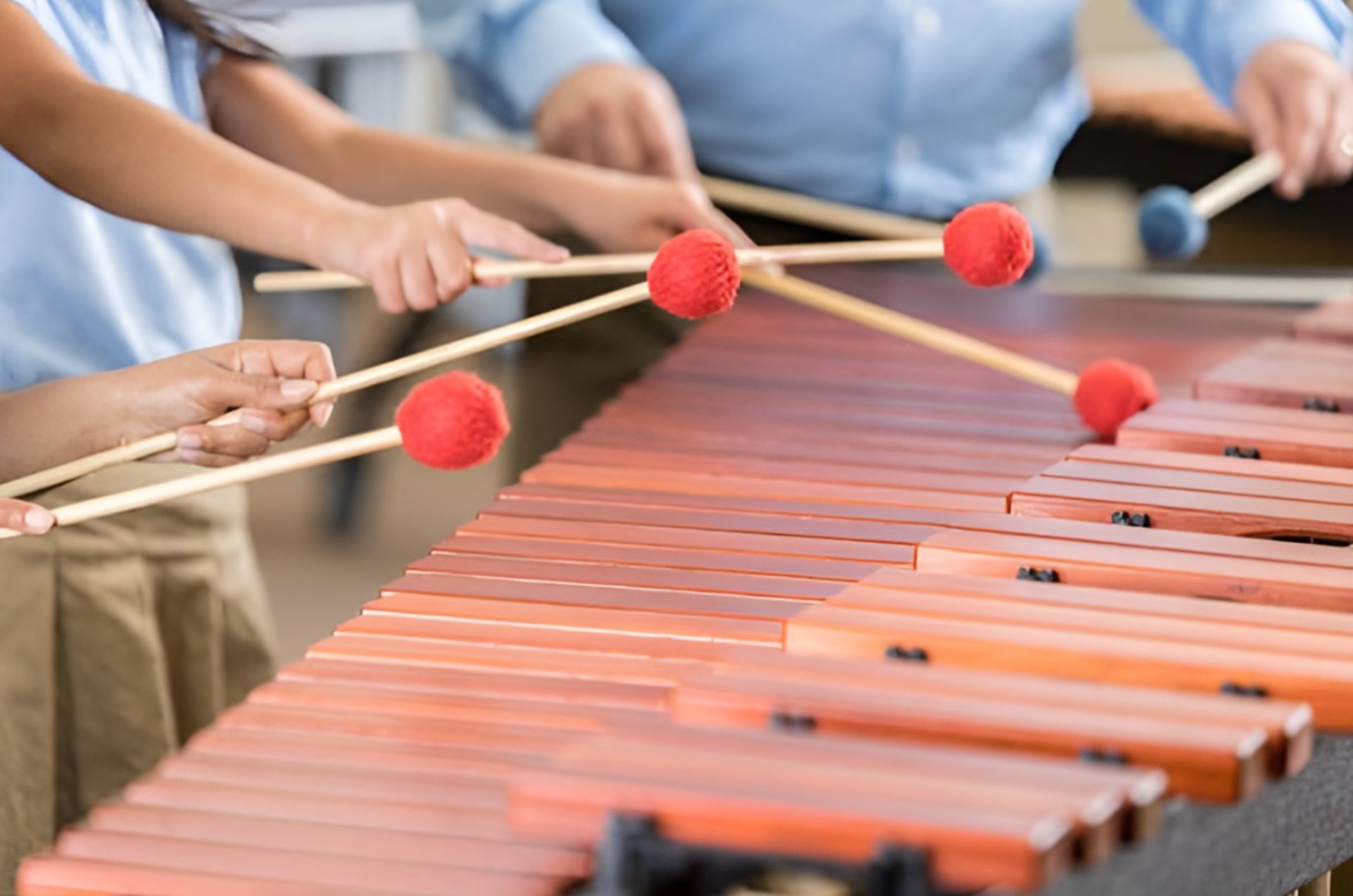 At school we supply 99% of the percussion supplies that students need in band. However, we do ask that student have their own "usable" set of general snare sticks, hard rubber xylophone mallets and medium-hard yarn marimba mallets. These three basic mallets are the responsibility of each percussionist to own and maintain. Below are the models that we recommend.


Concert Snare Drum Sticks (Vic Firth – Dave Weckel wood tip)
Medium Yarn Mallets (Yamaha Model 12 Birch – Green)
Hard Rubber Mallets (Yamaha Model 5 Birch – Green)
Stick Bag


Additional Percussion Packs:
Intermediate