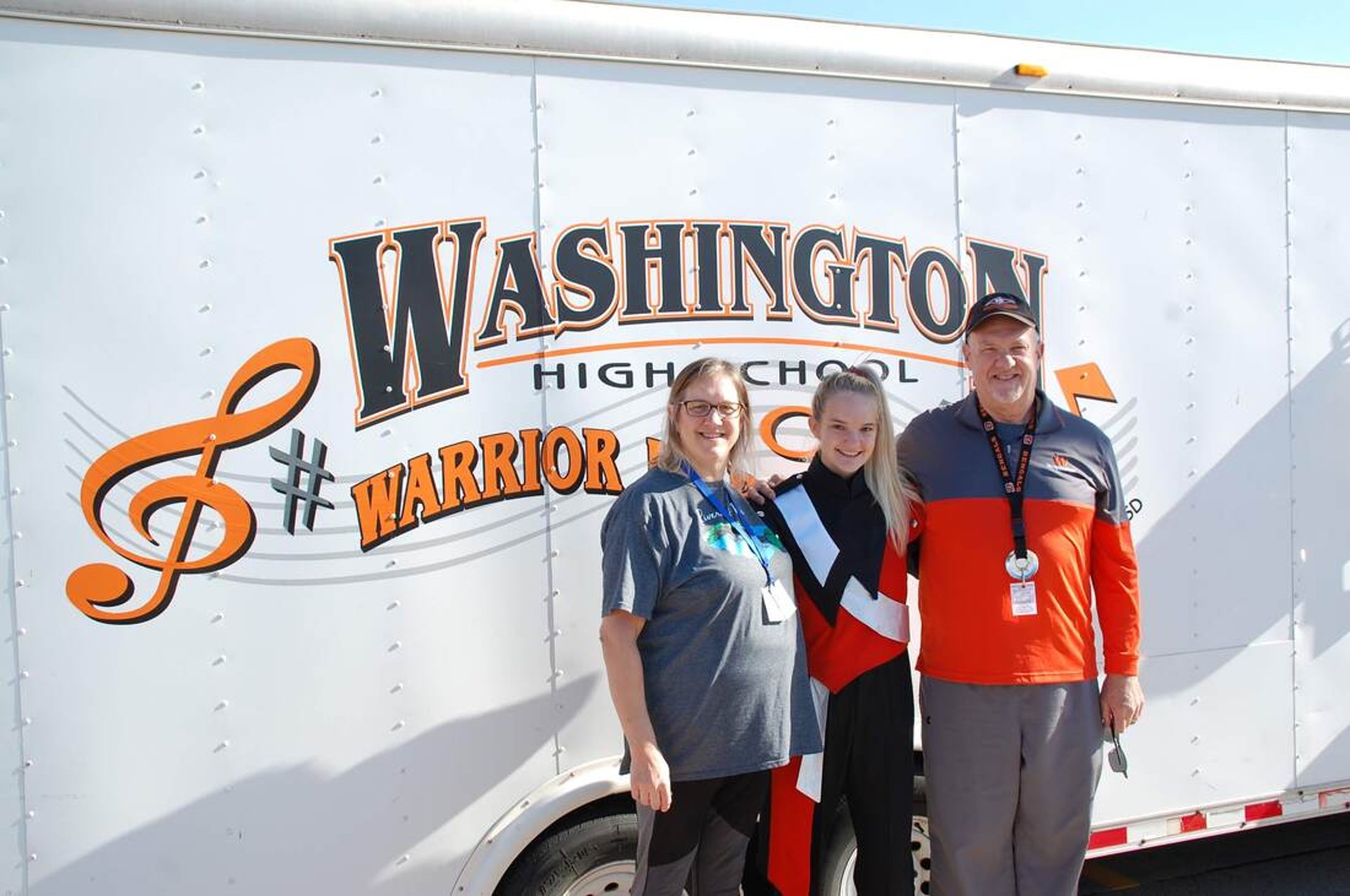 The school district supplies many things to our program and we are very lucky to have this support. However, these funds cannot account for everything that goes into a successful band/marching band. A fundraising target is a goal for each student to raise into their Individual Student Account (ISA) that goes back to the Sioux Falls Washington High School Band Boosters who help cover all the costs for the year. Note: this is not a FEE. The target covers travel costs (busing), drill writer, hiring of staff, construction of props, flag material, sticks, etc. Target amounts: marching band students - $225, jazz band students - $100, concert band students - $75 -- any additional amounts over the target will stay in the account for the next year, helping you to save for the four year rotational trip!

To help students meet these target amounts, fundraisers will be held throughout the school year. The marching band students sell discount cards during the late summer. Throughout the school year, we will have fundraisers that are open to all WHS Band students including World's Finest Chocolate, Puffins, and Flyboy Donuts. We also have some ongoing fundraisers including Hy-Vee cards, Interstate Batteries and RaiseRight gift cards.
To check your student's account balance and receive other information, click the link below and register with our Charms system.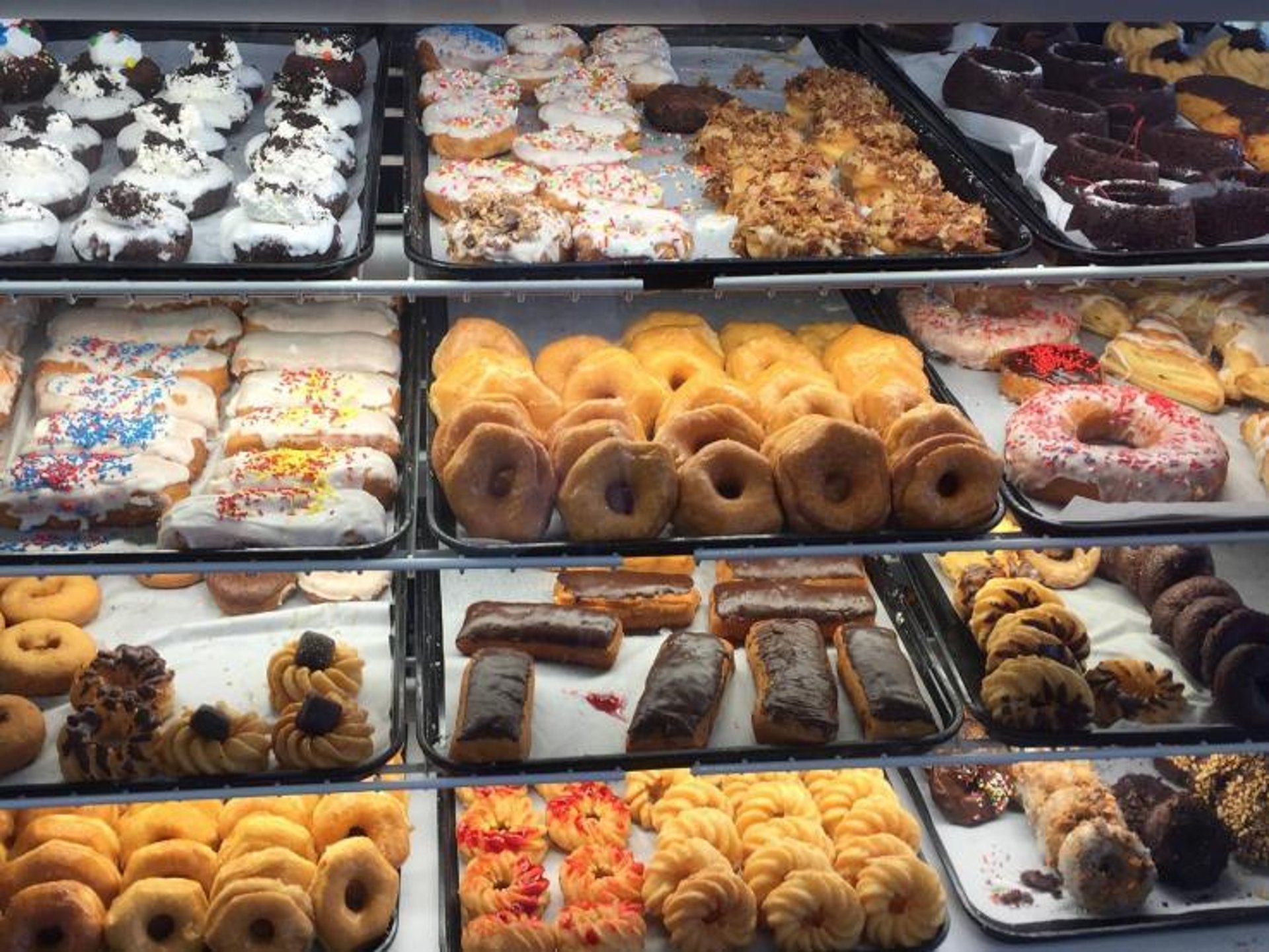 Amazon Smile

Do you shop at amazon.com? If so, you could help support the WHS Band at the same time. By going to smile.amazon.com, you can purchase all of the same items for the same price and amazon.com will donate 0.5% to the WHS Band.
All you need to do is visit smile.amazon.com and select Sioux Falls Washington High School Marching Band Boosters as your charity.
While 0.5% may not seem like a lot, that percentage spread over all the parents and students of the WHS Band program can really add up. Please follow the link below to set up this easy and convenient fundraiser!
Flyboy Donuts & Jungle Bean Coffee

Order coffee and/or donuts with 35% or more of the profit supporting your favorite band student.
From a Flyboy Dozen to JamaicanMeCrazy coffee beans, there's something for everyone with this local fundraiser!
Stay tuned this fall for order forms!

RaiseRight (formerly ShopWithScrip)
Scrip cards are gift cards that you can use for purchases just like cash. Since the cards are purchased upfront, retailers give discounts or "rewards" of 2%-15% depending on the retailer. This revenue goes directly into your student's band account.

WHS Band Boosters will order the gift cards at a discount; families pay face value for the cards and the difference is an instant rebate for your favorite band student. RaiseRight offers a secure ACH online payment system, and orders can even be shipped to your door (fees apply). Orders for physical cards are placed on the 3rd Friday of the month.
For questions about the WHS Bands RaiseRight, email Linda Weidner at the link below.
For general questions about RaiseRight, check out their FAQ page.
Click below to make your WHS Bands RaiseRight account.
Click below to learn more about eGift cards and reloadable physical gift cards.
RaiseRight Mobile App
Shop gift cards from more than 750 top brands—right from your phone. Whether you're at home or at the store, get started with on-the-go fundraising that creates opportunities for the student(s) you want to support.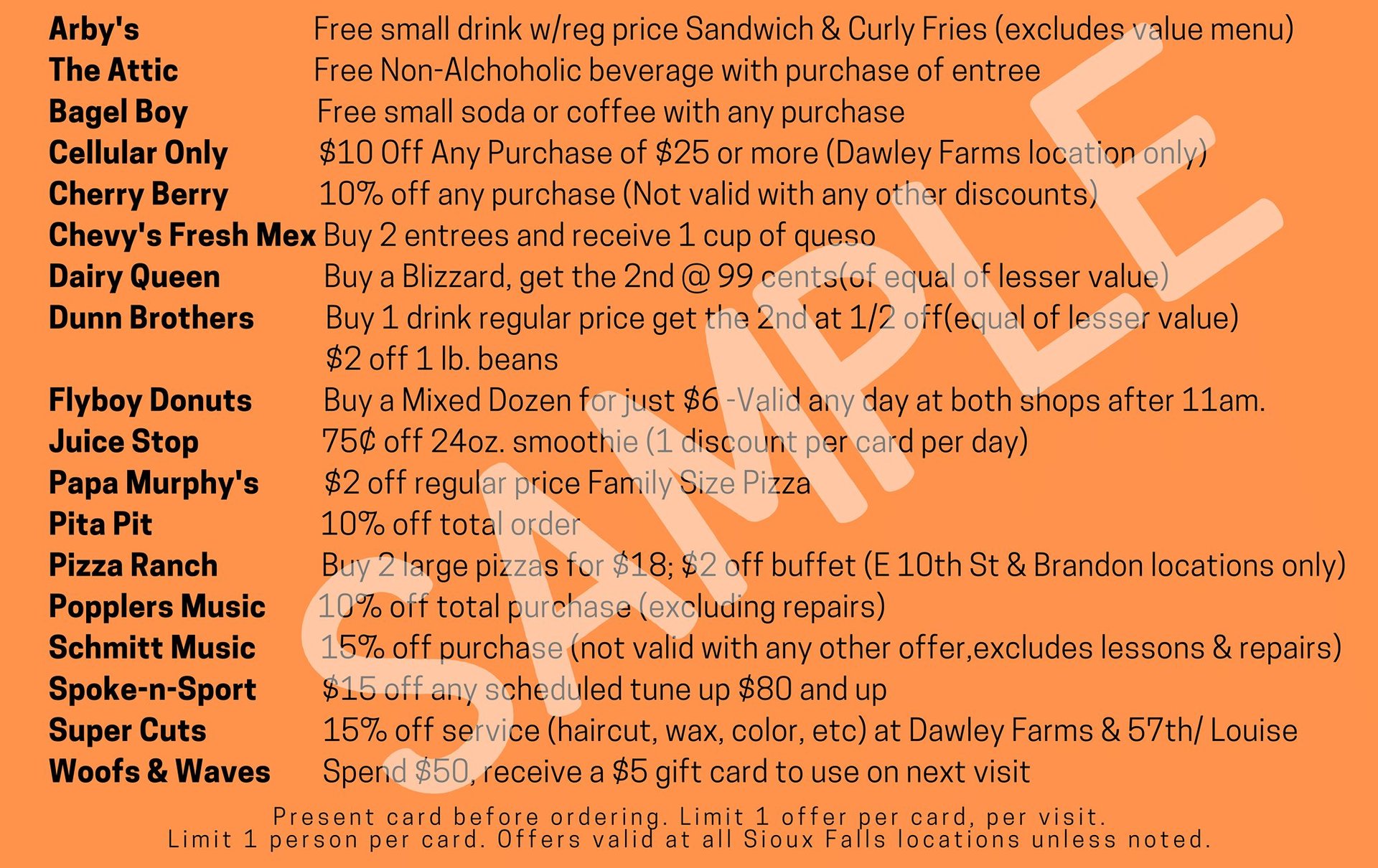 Hy-Vee Cards
Hy-Vee card orders are due the first and third Monday of each month (Tuesday if Monday holiday).
Hy-Vee card orders (clearly label as Hy-Vee order) should be left in the designated envelope in the band room at the time your student has class or mailed/delivered to Dawn Taborda up until 8pm on due date. During summer months, all orders must be mailed/delivered to Dawn Taborda.
Hy-Vee card pick-up is on the Thursday of the order week (Tuesday on Thanksgiving week).
Hy-Vee cards can be picked up from 6:30 PM – 7:00 PM at Dawn Taborda's house. If you will be unable to pick up your order at this time, contact her at (605) 321-0607 (cell) or email us at dawnmomx4@aol.com to arrange another time. Pick-up will be at the school if a band concert or band event is occurring on the scheduled pick-up night.
Hy-Vee cards will also be available for purchase at Band Booster meetings, band concerts and other band events.
Band Discount Cards
$10 discount cards sold in the summer/early fall with great deals from local businesses. The discounts are valid through August of the next year.
The cards also feature the dates for marching band performances.
This fundraiser has one of the highest return rates for students, so check in with your favorite band member to get yours!
Contact Heather DeWit for inquiries about advertising your business!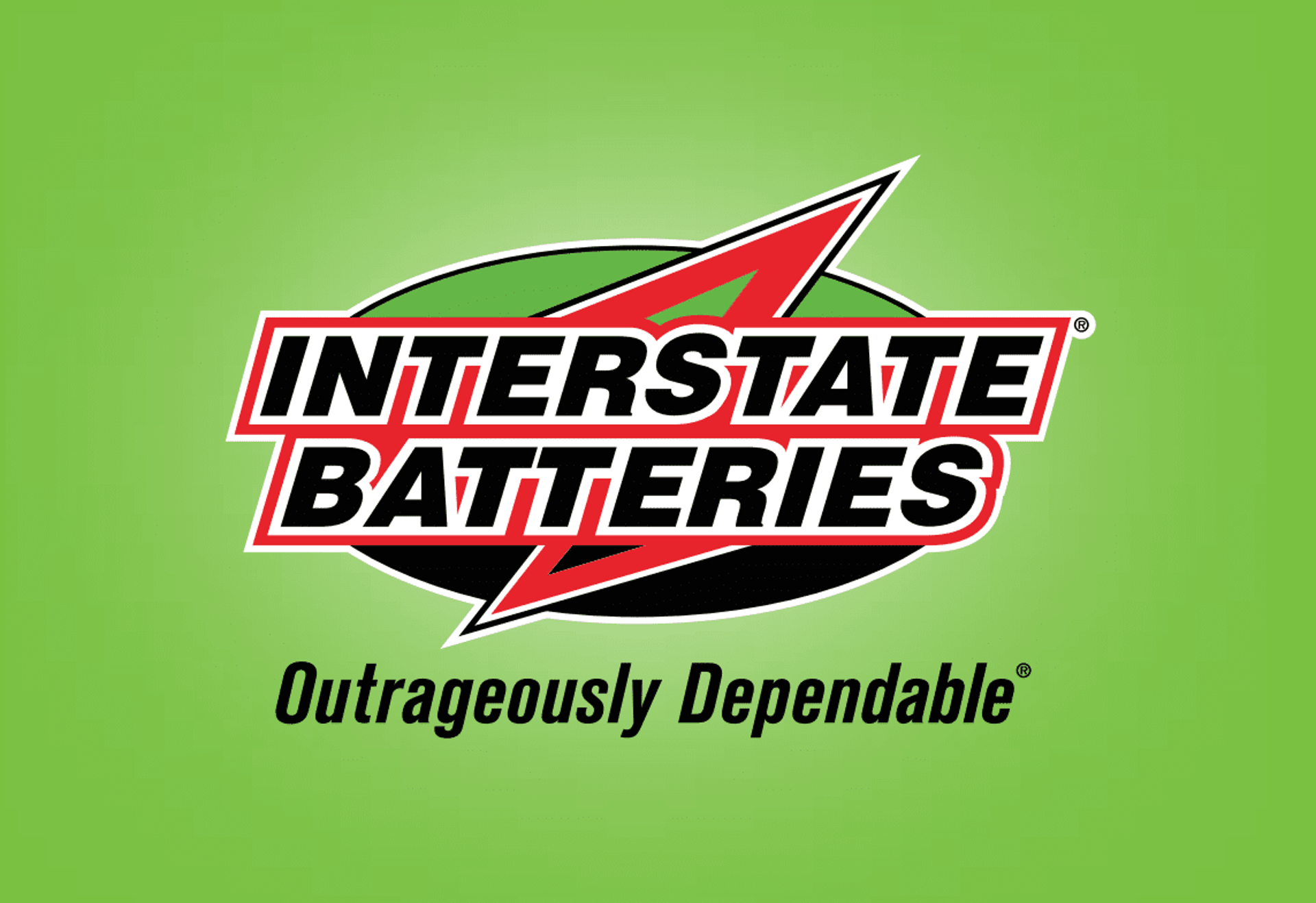 Interstate Batteries
Packs of 24 – AA & AAA batteries available. The packs sell for $15 each and the students receive a profit of $9-$10 on each pack sold.
If you would like to order batteries, please email Dawn Taborda (dawnmomx4@aol.com) to make arrangements for ordering your batteries.
The battery form is available online and you may print off the form. Batteries are also sold at Band Booster meetings, band concerts and other events.
World's Finest Chocolate
Your student can sell World's Finest Chocolate bars for $1.00 to fellow students, teachers, friends and family.
There is a wide variety of flavors and textures, and this fundraiser is often considered one of the most "liquid" fundraisers of the year due to its popularity!
Stay tuned in the fall for the arrival of the chocolate boxes!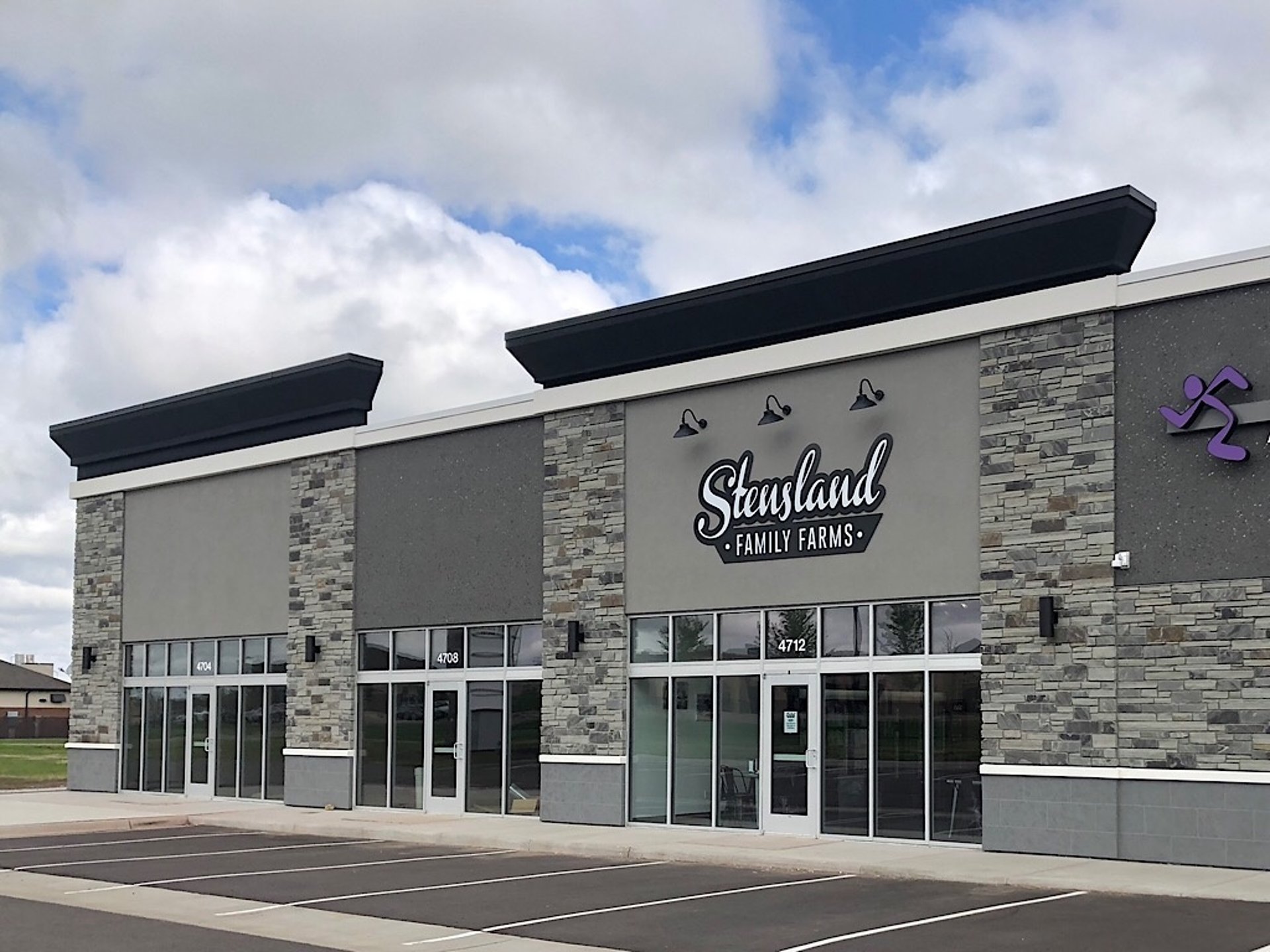 Pastry Puffins
From flaky puff pastries to artisan puff crust pizza, our Puffins fundraiser is a great way to "puff up" your student's band account this spring!
Stay tuned for order forms!
Stensland Family Farms
Students will be selling punch cards for ice cream as well as products including cheese, cheese curds, pizza, preserves, honey and more.
Check in with your favorite WHS Band student this winter for a delicious, fresh, local way to support the band!
Stay tuned for order forms!