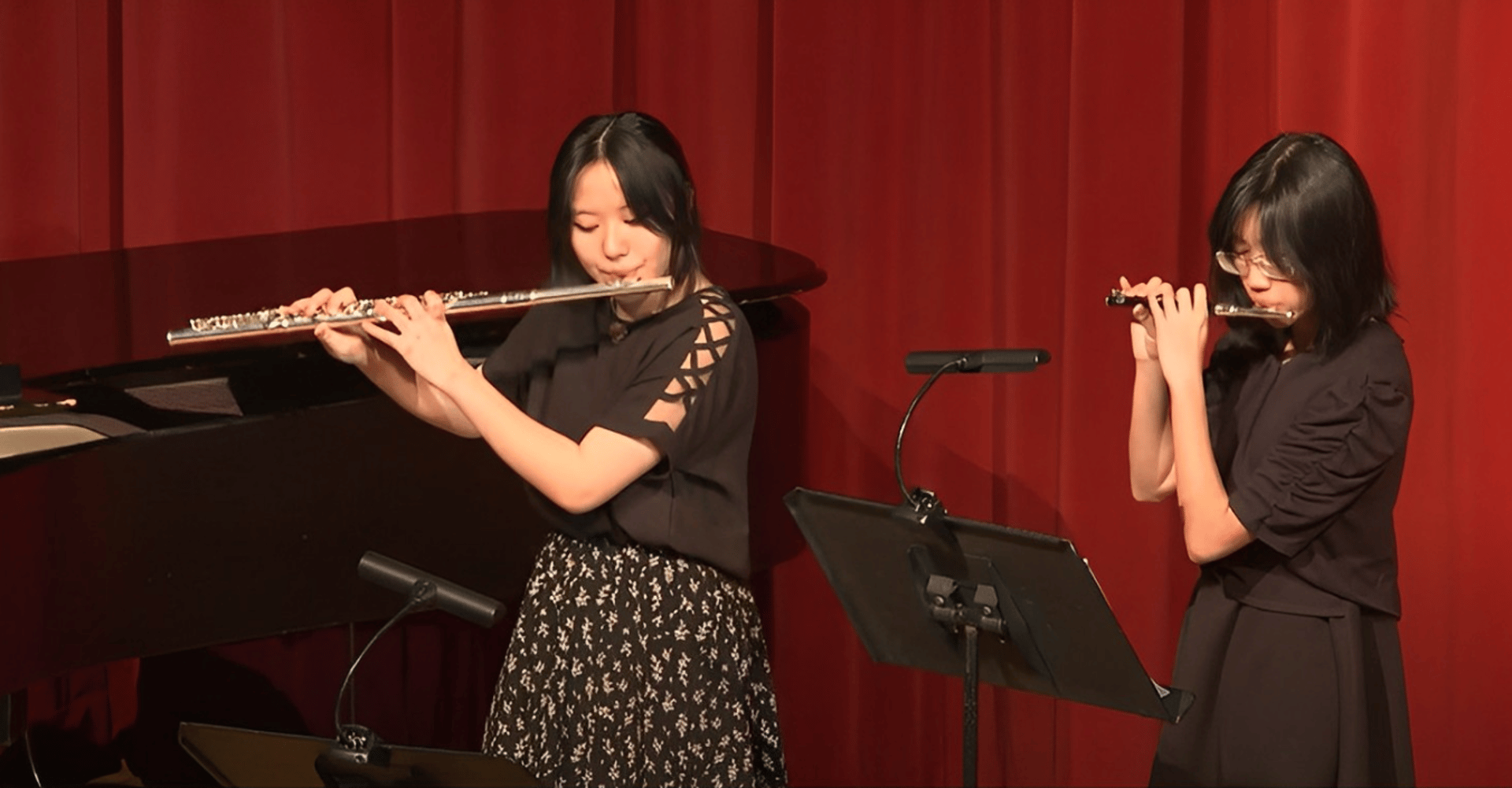 Observing the performances of high quality instrumentalists is essential when learning how to play your instrument and perform music. Listening to characteristic sounds of instrumentalists, ensembles, and repertoire will give you a better idea of the sound that you are trying to produce on your own instrument.

Directions:

Using the list of recommended listening and recommended performers, listen to two separate recordings. Fill out the form below. Make sure to use complete sentences.

Students are required to complete TWO listening assignments (or one fully filled-out form) PER SEMESTER. They may be completed at any time but will close the last day of each semester. Each semester, one example should be completed from an ensemble and the other example should be specific to the instrument you play (the recommended listening lists are highly encouraged). Critiquing ensembles and/or performers not on the recommended lists is permitted, though any performance you critique should be of high-quality literature (ask Mr. Kenny or Mr. Harder if unsure).

Things to listen for when critiquing a performance:
Tone Quality
Did you hear beautiful tone qualities? Were they full and round, dark or bright? Did you hear any vibrato? If so, was it used tastefully and expressively?
Intonation
Did the performer(s) play mostly in tune, in tune some of the time, or mostly out of tune? Were there specific pitches, passages, or sections that were more in tune or out of tune than others?
Blend and Balance
Did the instruments blend well together, or did certain parts, instruments, or individuals stick out? Could the principle melody or solo parts always be heard?
Articulation
Were the tongued and slurred sections of the music easy to hear and precise? Did you hear anything that sounded as though it were double or triple tongued?
Attacks, Releases, and Phrases
Did the performer(s) always enter confidently and together? Were releases clearly together and did they sound musical rather than abrupt? Did the ensemble breathe together and in logical places? Were the endings of long, lyrical phrases tapered?
Control of Tempo and Dynamic Ranges
Did the performer(s) maintain established tempos, even when playing more technical passages? Did they perform with a broad dynamic range, and were dynamic changes exaggerated enough?
Rhythmic and Technical Accuracy
Was the performance essentially free of wrong notes and rhythms? Were there any particular rhythms or fingerings that caused them difficulty?
Stage Presence
Did the performer(s) dress appropriately for a public performance? Did they display energy on stage? Did the ensemble communicate to the audience musically and visually through body language? Were they enjoyable to watch?
Symphony No. 4, David Maslanka
Danzon No. 2, Arturo Marquez
Bells for Stowkowski, Michael Daugherty
Yosemite Autumn, Mark Camphouse
Gabriel's Oboe, Ennio Morricone
Solace in the Equinox, Tyler S. Grant
Moonlight Serenade, Glen Miller
Begin the Beguine, Arty Shaw
First Suite in E-Flat, Gustav Holst​
Second Suite in F, Gustav Holst
On A Hymnsong of Philip Bliss, David Holsinger
Appalachian Springs, Aaron Copland
Libertango, Astor Piazzolla
Kingfishers Catch Fire, John Mackey
Lincolnshire Posy II, Percy Grainger
O Magnum Mysterium, Morton Lauridsen
Nessun Dorma, Giacomo Puccini
Variations on a Korean Folk Song, John Chance
Morning, Noon, and Night in Vienna, Franz von Suppe
Symphony No. 5 C minor Op. 67, Ludwig Van Beethoven
Flute:
William Bennett
Sir James Galway
Emmanuel Pahud
Marianne Gedigian
Jasmine Choi

Jazz Flute:
Hubert Laws
Herbie Mann
Oboe:
Alex Klein
Heinz Holziger
Maurice Bourgue
Albrecht Mayer
Saxophone:
Branford Marsalis (Soprano)
Eugene Rousseau
Marcel Mule
Fred Hemke
David Sandborn
​Amy Dickson
James Houlik (Tenor)
Jeremy Justeson (Bari)
Jazz Saxophone:
Cannonball Adderley
Charlie Parker
Phil Woods
Bob Mintzer
Dennis DiBlasio (Bari)
Clarinet:
Tom Puwalski (Ret. Army Field Band)
Sabine Meyer
Robert Marcellus
Charles Neidich
​Martin Fröst
Richard Stoltzman
Michael Collins
Jazz Clarinet:
Benny Goodman
Artie Shaw
Abe Most
Eddie Daniels
Sidney Bechet
Trumpet:
Allen Vizzutti
Alison Bolsom
Wynton Marsalis
Doc Severinsen
Philip Smith
Adolph "Bud" Herseth

Jazz Trumpet:
Wynton Marsalis
Miles Davis
Louis Armstrong
Dizzy Gillespie
Maynard Ferguson
Arturo Sandoval
Horn:
Eric Ruske
Hermann Baumann
Frank Lloyd
John Cerminaro
Vincent DeRosa

Jazz Horn:
Adam Unsworth
Arkady Shilkloper
Julius Watkins
Trombone:
Christian Lindberg
Joe Alessi
Denis Wick
Charles Vernon (Bass)

Jazz Trombone:
Frank Rosolino
JJ Johnson
Tommy Dorsey
Steve Turre
Euphonium:
Steven Mead
Brian Bowman


Jazz Euphonium:
David Bandman
Tuba:
Oystein Baadsvik
Patrick Sheridan


Jazz Tuba:
Sam Pilafian
Mallets:
Ivan Trevino
Michale Burritt
​Doug Perry
Koen Plaetinck
Jisu Jung
Ensemble Percussion:
Yale Percussion Group
Sandbox Percussion
University of Oklahoma Percussion Orchestra
​Third Coast Percussion
Battery:
Joel Castro
Kuniko Kato