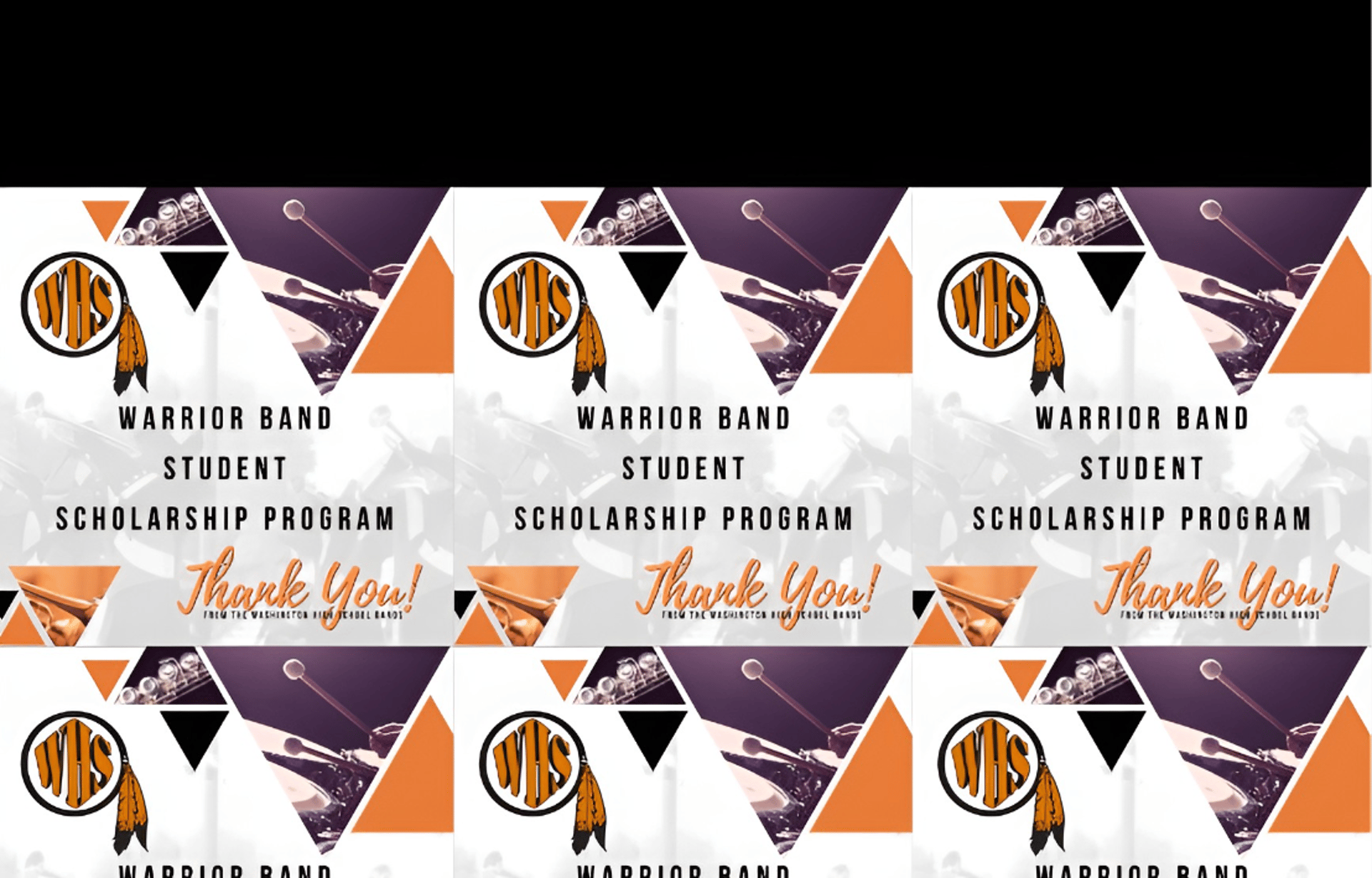 Student Scholarship Program
For a variety of reasons, some students are really struggling to fully participate in fundraising related to participation in band.
This program allows community members like you to offer a scholarship to hard working, dedicated students at Washington High School with significant financial need that will cover part of their target amount.
To support our students and learn more about the program, please visit our Square site below.