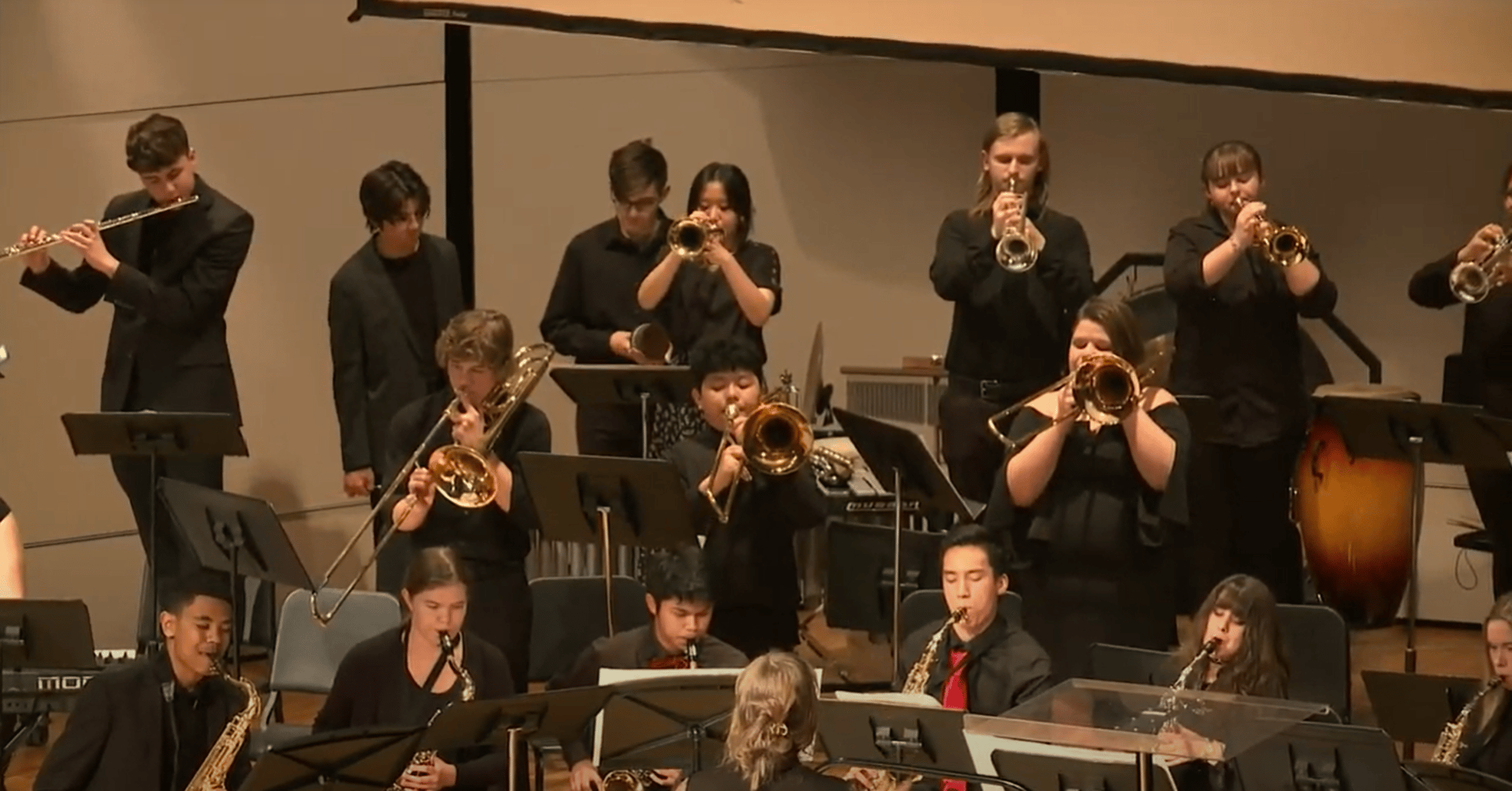 Our second jazz band at Sioux Falls Washington High School is made up of jazz performers at all experience levels. We place emphasis on learning lots of different styles and learning how to play them accurately. This ensemble meets for half of a lunch period for 4 days each week. This group performs at the Pop, Popcorn and Jazz Concert, Prism Concert and Dessert and Jazz Concert. Jazz II also performs and competes at several jazz band competitions in the region. Members of this group may also participate in All-City Jazz and/or All-State Jazz.
For jazz band scores/placements, please visit our social media pages.
Members of this ensemble (who are not a member of marching band) are expected to pay a target amount of $100 by the end of the year to help cover costs associated with the program. Several fundraising opportunities will be available throughout the year to make this goal attainable.
Important Dates: 2022-2023

Thursday, November 10 - Pop, Popcorn, and Jazz Concert, 7pm - WHS Commons
Friday, February 10 - Morningside Jazz Festival, TBD
Friday - Saturday, February 24-25 - Omaha Jazz Festival overnight, Omaha, NE
Friday, March 3 - Jazz on the Upper Great Plains, TBD - Augustana University
Friday, March 11 - All State Jazz Band materials are due
Tuesday, April 18 - Dessert and Jazz Concert, 7pm - WHS Commons
Thursday - Saturday, May 4-6 - All State Jazz, All Day - TBD
Saturday, May 6 - All State Jazz Concert, 7pm