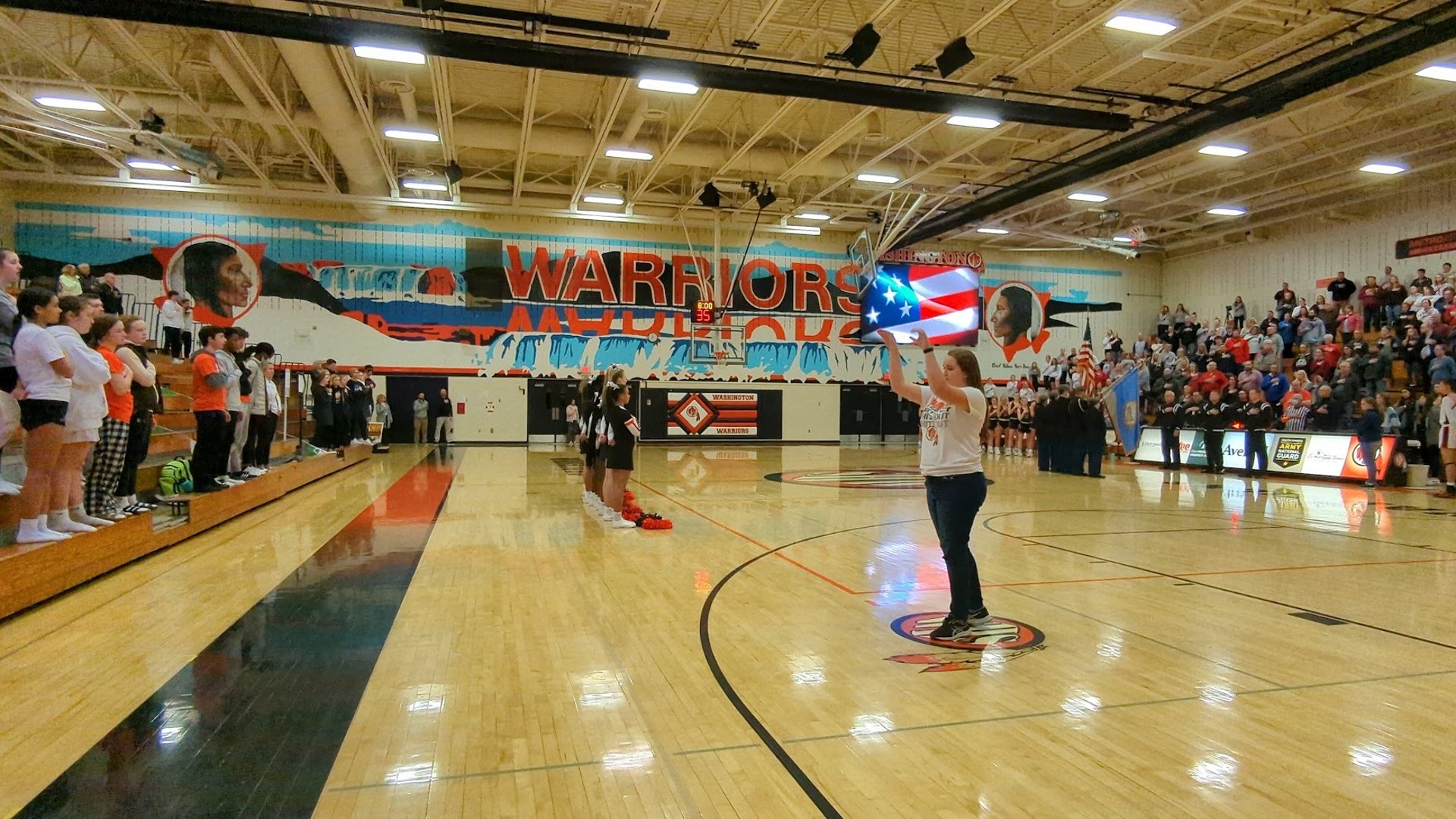 Pep Band
Everyone is encouraged to bring their instrument (and anyone you know who plays an instrument) to Pep Band! This group is made up of all band members, and plays at home girls and boys basketball games. Extra credit points are awarded to those who participate, and attending five or more games will earn a Pep Band pin for your band letter.
2023-2024 Performances:
TBD
Show Choir Band
The show choir band, "Quacko," supports the varsity show choir "Classic Connection" as well as the unisex show choir called "Stage Lights" at Sioux Falls Washington High School. Quacko travels with our show choir to each competition and includes a full jazz band instrumentation. Participating in show choir band is the closest thing to being a professional musician as we travel, play, and then get on-site critiques to keep our show changing and growing throughout the entire season. For more information about show choir or the band, please email Mr. Spencer.
For Quacko scores/placements, please visit our social media pages.
2023-2024 Performances:
Stay Tuned